The Best Way to Make Soya Patty for Toddlers
Toddlers need different nutrients for needs such as strong bones, body development, and disease prevention. Therefore, parents need to provide foods such as soy patty to provide the required nutrients. Soy products such as beans, oil, and milk are some of the leading producers of nutrients needed by toddlers. Soy patty is rich in minerals, Omega 3, and proteins hence an ideal food for toddlers. 
Toddlers have eating challenges, and you cannot feed them any soy meal. You need to prepare them in different ways to ensure they are edible. These are some of the best soy patty recipes suitable for toddlers.  
1
.
Soybean Patties
Ingredients
Two cups of soybean pulp

 

2 cups of cooked brown rice

 

One chopped onion

 

Half a tablespoon of soy sauce

 
Half a tablespoon of salt

 

Garlic for seasoning 

 

Half a cup of whole wheat breadcrumbs

 
Procedure
The first process is to make soybean pulp. If you do not have a pulp, you can make it by soaking beans for about three hours. Next, drain the water, add new water, and boil for about 15 minutes. Drain the water, then smash the beans or blend them in a blender till you form a stiff puree. 

 
Mix all the ingredients except bread crumbs until all are uniformly mixed. Next, the mixture into circular shapes and roll them in the breadcrumbs until they are fully coated. 

 

You can bake or fry the patties. Use soybean oil when frying or baking to boost the nutritional value the toddler gains from eating the patties. While frying or baking, do not exceed 177

0

C to ensure the oil or the soybean does not burn. 

 

You can serve the

soybean meal

with some sauce and salad to boost the health benefits. These parties are ideal for breakfast, lunch, brunch, or dinners. 

 
 2. Vegan Soy Patties
Children must have sufficient nutrients at an early age to support their growth and development. You must provide them with meals to ensure they get all the nutrients needed for growth and development. To boost the levels of vitamins, you can make some vegan soy patties. The veggies will provide the vitamins to complement the proteins and carbs. The main ingredients for this recipe include soya chunks and veggies broths. You can use traditional veggie broths or make one at home.  
Since you are using the chunks, you must cook them to ensure they are soft enough. You can also season the veggie broth. You can cook them in one pot or cook them separately before mixing. Use a potato masher to drain water from the chunks, then smash them.  
Put the mashed soy in a bowl with seasoning and mustard. You can use different seasonings such as paprika, salt, cumin, or garlic powder. Mix everything, then blend the mixture to create the patties. 
Form patties, then bake for about 30 minutes until they become golden brown. You can serve it with a wide range of salads. The best salads include cucumbers, pineapples, tomatoes, and other fruits of your choice.  
To boost the nutritional value of these recipes, you can add other ingredients, significantly those rich in proteins, to boost the protein content. Proteins are suitable to help cells, organs, and other tissues develop in the baby.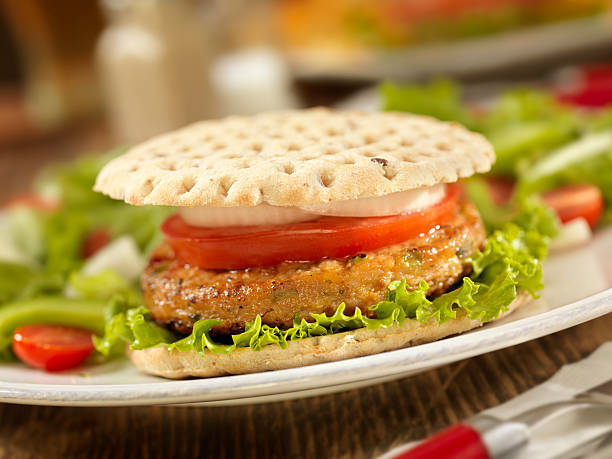 3
.
Soya Granules
This soya granules recipe is unique due to its impact on boosting proteins and iron levels in toddlers. There are different ways to make this recipe since it can also be ideal, especially the chili version. For the sake of children, make it chilli-free. 
Ingredients
A cup of soaked soy granules

 

Two tablespoons of soybean or olive oil

 

A quarter of chopped onions

 

Tablespoon of garlic

 
Half a cup of finely chopped tomatoes

 

A quarter boiled peas

 

Two tablespoons of lemon juice 

 

Half tablespoon of masala.

 
Procedure
Add the oil to a non-stick pan, followed by onions and garlic paste, then sauté for about two minutes. Add tomatoes and a quarter cup of water and boil while stirring for a few minutes. 

 

Add spices and stir while boiling for about two minutes. Ensure the mixture does not burn.

 

Add soya granules to the pan, followed by peas, add salt, then stir for about two minutes while boiling on medium heat. Remove from the fire, add lemon juice, mix well, and serve.

 
Health benefits of soya patty for toddlers
Soya is ideal for children due to its nutritional value. Here are some benefits of soya patty for toddlers. 
Good source of proteins
The soy patties have a high protein content gained from the soya beans. They also have a higher percentage of fatty acids, omega acids, and carbs. Also, you can boost them further by adding more ingredients. You can add salads and other spices to boost the mineral content. They also have low calorie and cholesterol levels and can help the toddler manage weight. This makes it ideal for preventing obesity and related challenges. 
Impact on bone health
The high nutritional value reveals the presence of essential minerals and vitamins such as Vitamin E, Vitamin K, Sodium, Calcium, and phosphorus, which are suitable for bone growth and development. These minerals are ideal for boosting bone health boosting osteotropic movement.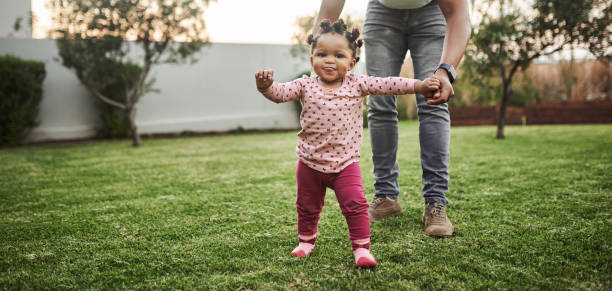 Conclusion
Soy patties are essential for toddlers to provide nutrition and support growth and development. There are different soy patty recipes, but you must carefully select the ones suitable for toddlers. You can also increase the ingredients used to provide additional nutrients needed.  
Also Read: Keto vs. Gluten Free